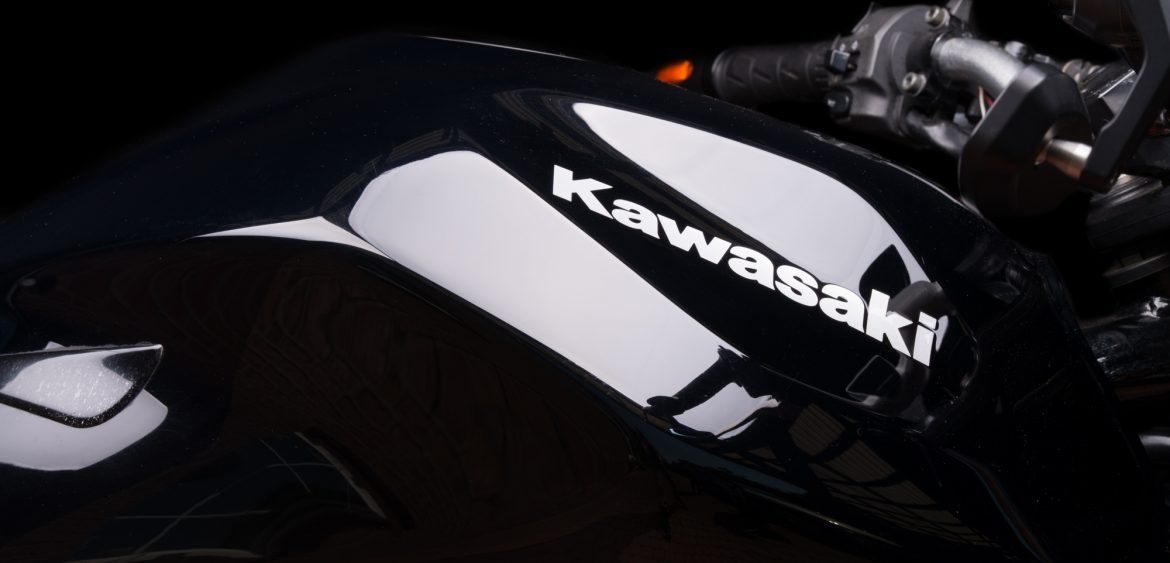 Still posting images from a five-bike long studio session I did months ago. This is a Kawasaki Z750. One of my first bike to shoot was a Z750 (see here), so I am happy I had another one in the studio. The images were taken by employing my trusted homemade studio setup: Two large softboxes suspended from the roof beams of out carport, a black cloth serves as backdrop. Post processing these types of images is a pain in the @$$, since the black backdrop has to be painted black in PhotoShop. Up to 30 minutes per image, see a timelapse screencast of the process here. Markus, the owner, has a special gimmick installed on the engine block.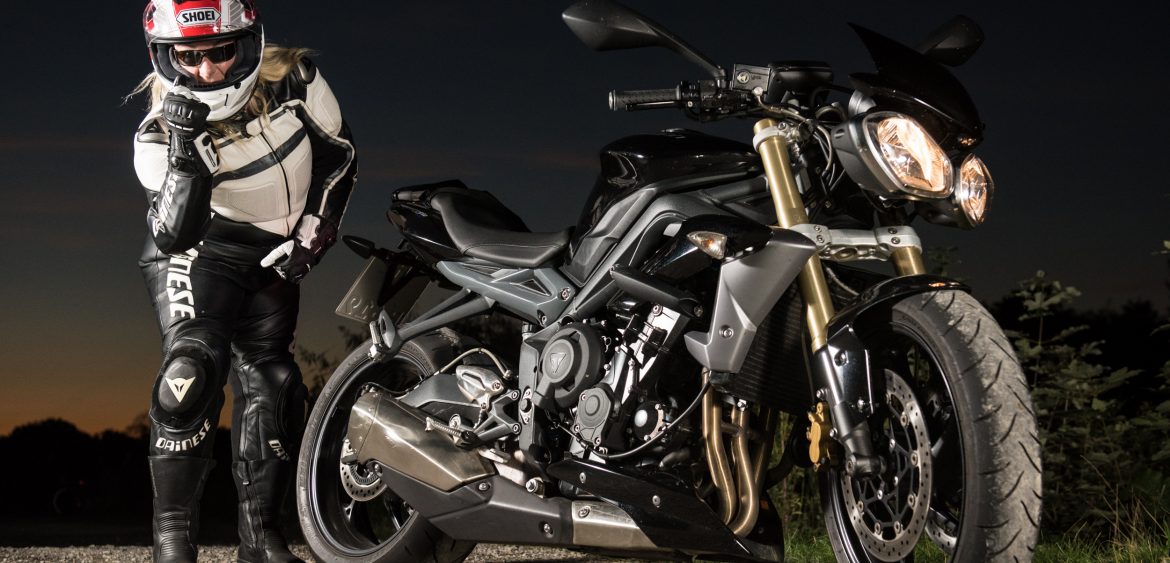 by lumenatic
in Fotoshootings, Motorräder
1 comments
tags: bike, black, hannover, hanover, ladypower, ladyrider, mittellandkanal, motorbike, motorcycle, street triple, triumph
Motorcycles are mostly guy things. But there are also many ladybikers who roam the roads and burn some rubber on the hot asphalt. One of them is Bea, a woman full of joie de vivre. Her bike is a Triumph Street Triple, a nasty little powerhouse with 108 hp and a wonderful roaring sound. The bike was lowered by 30 mm to be more suitable for a lady. Bea nicknamed it "Hopsefloh", which roughly translates to "hopping flea". We met under a bridge over the Mittellandkanal (a shipping canal which runs through Hanover) and started shooting. The setup was the trusted two-flash-and-umbrella setup, one set to the left and one to the right of the bike. The next series was shot just a few metres from the first position (by a few I mean about 10 metres). Pointing the camera towards the sunset exposes a nicely lit sky with the flashes covering the rest. Note that I shot from a low position to have as much sky in the frame as possible. If I had shot from a higher position, the trees in the background had been more visible, adding a nasty black area on the image. It was time […]
Blog durchsuchen
Erhalte neue Artikel per email!